Arizona Buyer Demand Higher than Available Homes
Across Arizona demand for housing is getting stronger and stronger. First-time buyers make up the largest pool of buyers in the Phoenix Metro area. These first-time buyers are made up of mostly Millenials and Boomerang buyers (those who suffered a short sale or foreclosure), and they are scouring the valley in search of homes, so what's the problem?
The problem is a lack of homes for buyers to purchase as we head into the busiest season for home selling in Phoenix, Spring Time. Price for any item is determined by the supply and market demand of that item, and Spring Time is always Arizona's highest demand for homes. Therefore, most Sellers are going to find that now is the time to list their home as the market data over the last 15yrs shows Spring produces the highest average sales prices during the year, and with supply low, expect those sales prices to be even higher.
Is it time for you to strategize a sale? Use a free, no obligation home profit calculator to determine how much your home could be worth.
Below is a map comparison of Buyer Traffic v Seller Traffic as reported by The National Association of REALTORS (NAR) in their monthly REALTORS Confidence Index.
Buyer Demand
The map below was created after asking the question: "How would you rate buyer traffic in your area?"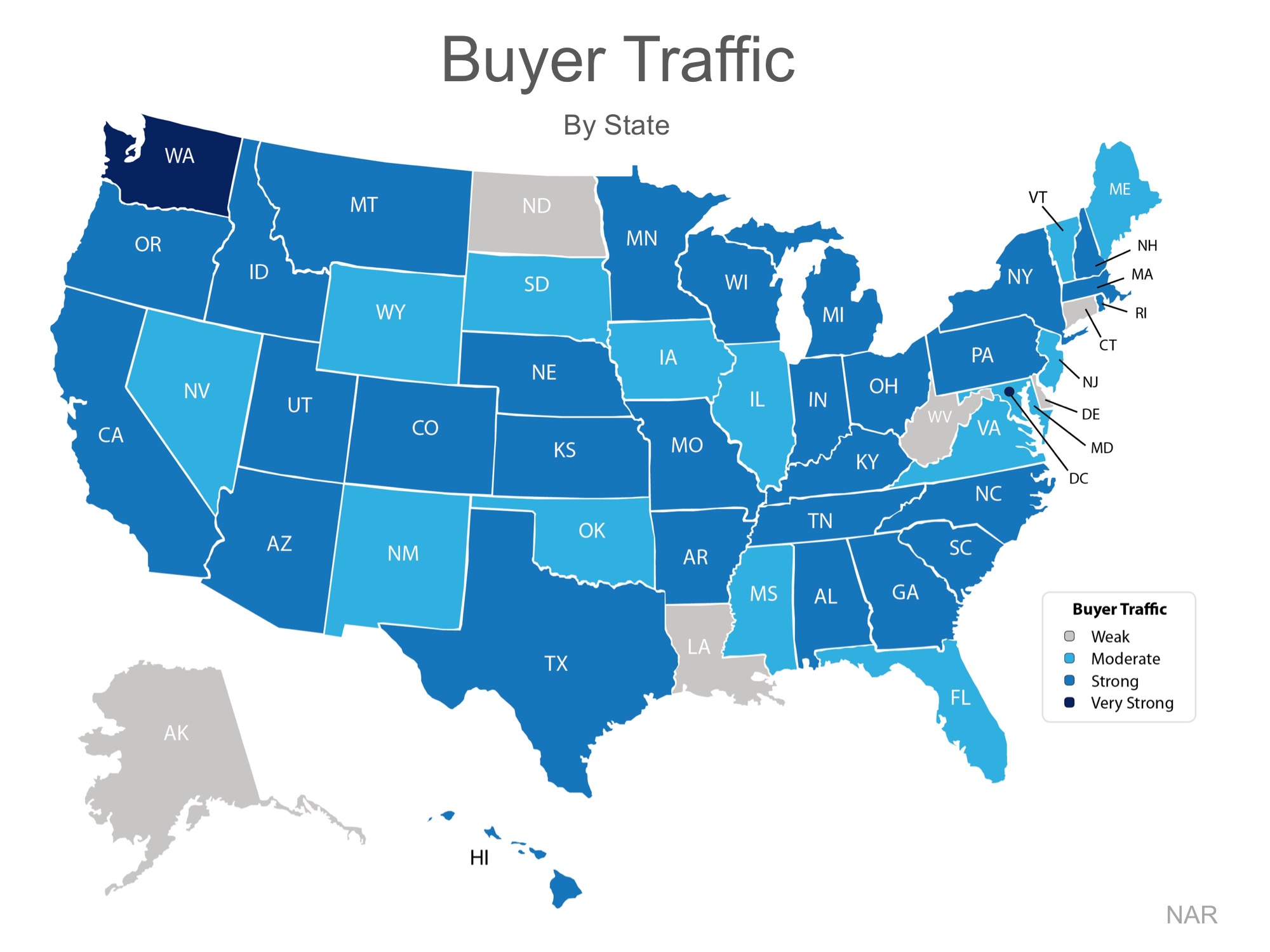 The darker the blue, the stronger the demand for homes in that area. Arizona has shows STRONG buyer demand.
Seller Supply
The Index also asked: "How would you rate seller traffic in your area?"
As you can see from the map below, the majority of the country has weak Seller Traffic, meaning there are far fewer homes on the market than what is needed to satisfy the buyers who are out looking for their dream homes. Arizona falls into the Moderate category for Seller Traffic.
Bottom Line
Looking at the maps above, it is not hard to see why prices are appreciating in places like Arizona. Until our supply of homes for sale starts to meet our buyer demand, prices will continue to increase. If you are debating listing your home for sale, let's get together to help you capitalize on the demand in the market now!