20 Tips to Prepare Your House for Sale This Spring
Thinking about Selling This Year?
Most of our clients have a goal to get their home sold for the best price possible! Below, you can download a checklist of 20 things often overlooked that can provide a huge return when getting your house ready to be sold.
The good news is most of the items are small projects you can do on your own. That being said, our team can connect you with preferred contractors and other resources to make larger projects a reality and keep the stress and work for you to a minimum.
In addition to this list, our team can make an appointment to come by and make a more customized list to get your house ready for the market. We can also show some market statistics for your neighborhood and help you see which features caused the biggest increases in offers that were accepted in your neighborhood.
Call us today and we can schedule an appointment or click below to get started.
Download Tips Here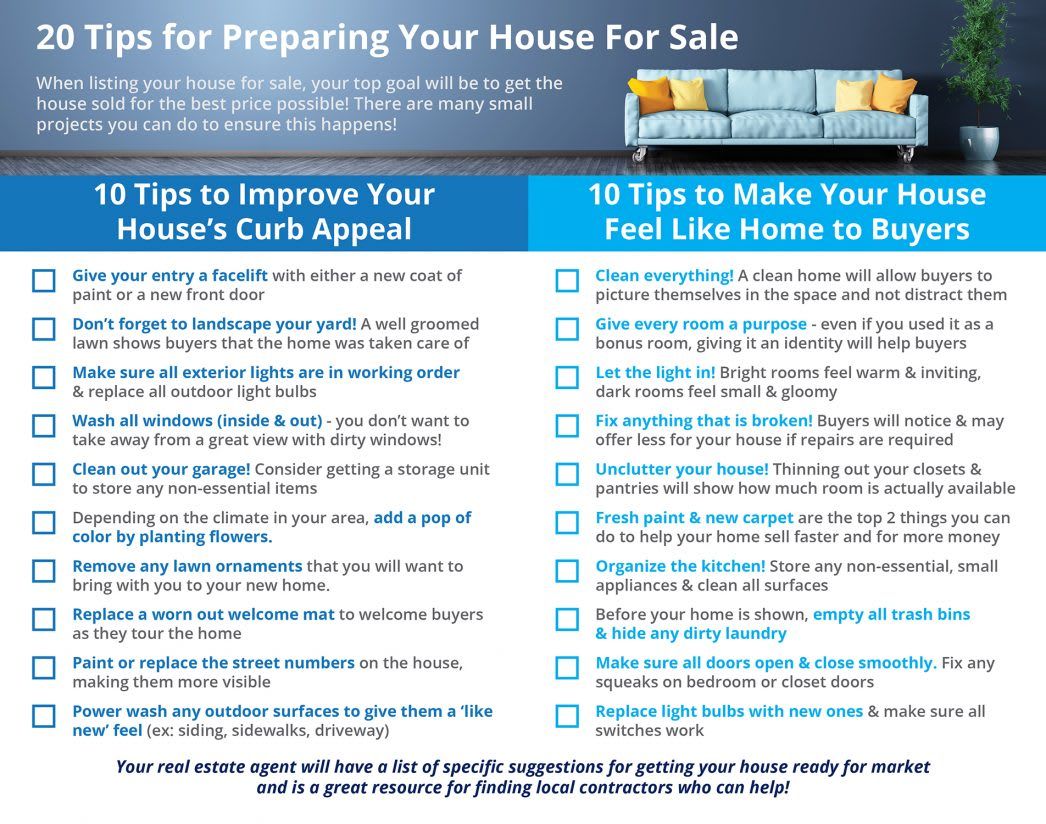 Why Wait? Start Your New Home Search Now
[search:https://phoenix.pressplayrealty.com/search/city:Gilbert,Chandler,Scottsdale,Queen+Creek,Mesa,Tempe/price-min:250000/price-max:1000000/property-type:Single+Family/sort:lowest]